2021 Graduate
Research Day
The 35th Annual Graduate Research Day Awards Ceremony and Remembrance of Dr. Joseph M. Moerschbaecher, III was held on Friday, November 12th. We started the event with our Remembrance of Dr. Moerschbaecher. Dr. Leslie Birke unveiled her wonderful portrait of him. Beautiful words were also said in his honor by Dr. Peter Winsauer, Dr. Katelyn Gurley, and Hannah Kramer. Dr. Angela Amedee concluded the remembrance with the announcement that Graduate Research Day has officially been renamed as the Dr. Joseph M. Moerschbaecher, III Graduate Research Day.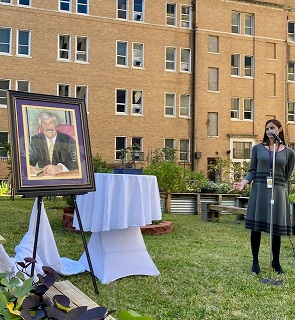 Next, the Graduate Research Day winners were announced by Dr. Ham Farris. The winners of the recorded talks were Caleb Ardizzone (MIP), Phaethon Philbrook (Genetics), Jared Sheehan (MIP), Taylor Templeton (Physiology), and Anna Whitehead (Physiology).
The winner of the live talks was Dianne Wellems (MIP).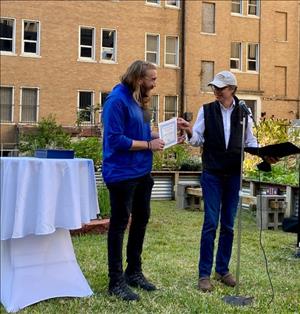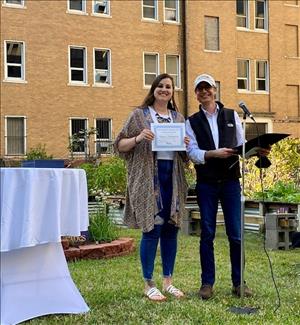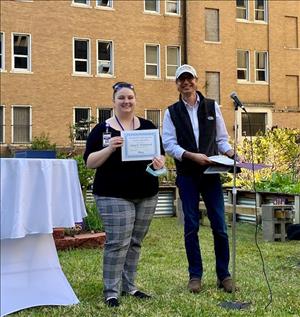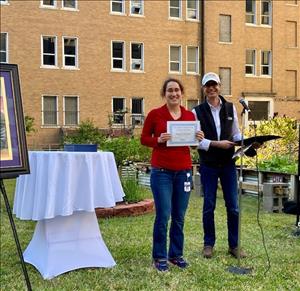 The final award, the Jack Hines, III Memorial Award, was given to Dr. Don Mercante in recognition of his service to the School of Graduate Studies.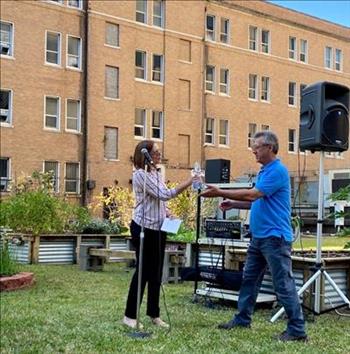 This event could not have happened without the Research Day committee (Drs. Farris, Siggins, Bennett, Cork, Desai, Mandal, Yu, Zea, and Don White & Brianna Bourgeois) , the Awards Ceremony committee (Drs. Winsauer & Aiyar and Don White, Brianna Bourgeois, Hannah Kramer, Jacob Elnaggar, and Sophia Marathonitis), Garden representatives, Tom Finicle with AV, and Facilities.
The School of Graduate Studies has established a Graduate Research Day Fund in honor of Dr. Moerschbaecher.
If anyone would like to donate, please click here: https://give.lsuhealthfoundation.org/GSResearchDay.