School of Graduate Studies Admissions
Questions? Contact Us.
Cody Palazzolo
Graduate Studies Administrator
(504)568-8303
Monday-Friday 8:00am-4:30pm
We are now accepting applications for Fall 2024!
---
Application Deadlines
The

N

ext

Submission Deadline

for

Application Review

is

January 6, 2024.
Applications received by this date will receive priority review.

W

e will continue to receive applications after the

posted due-date

,

however

they

w

ill only be reviewed and considered for admission

if openings remain for the program.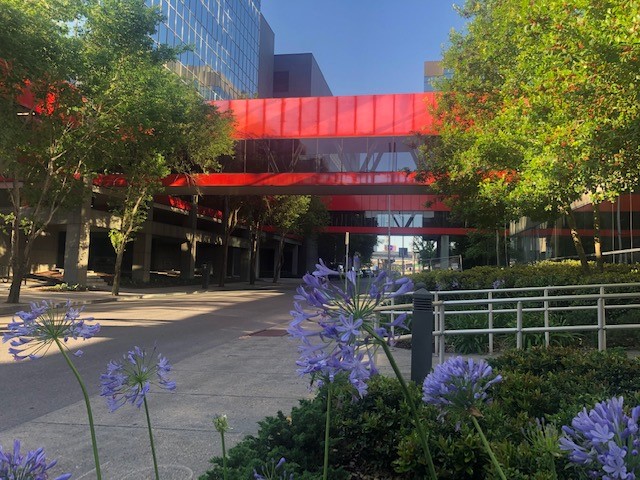 Admission Requirements and Criteria for Applicant Evaluation:
B.S. degree from a college or university approved by a regional accrediting agency(transcripts* must be provided)

*Transcripts from each college or university attended should be mailed directly to:
GradCAS Transcript Processing Center
P.O. Box 9217
Watertown, MA 02471

GPA of at least 3.0 on a 4.0 scale on both undergraduate and graduate work

Research experience

Course work in the life sciences

Two letters of recommendation/evaluation

Personal statement outlining academic background, career objectives, & research activities

GRE test scores (Code 6600) - Optional
TOEFL score of ≥ 90 (Code B886) or IELTS score* of ≥ 7; (international students only)

*LSUHSC-NO is registered to receive IELTS scores electronically through GradCAS. Applicants must contact the IELTS test center where the IELTS test was taken to request the official Test Report Form be sent electronically to the GradCAS E-Delivery account, thereby granting permission to share test results with CAS services. We do not accept unofficial copies of IELTS Test Report Forms from applicants. An institution code is NOT required.
Applications are reviewed holistically by members of an interdisciplinary admissions committee and referred to relevant basic science programs for secondary review, based on areas of applicant interest. Highly competitive applications will have a GPA of >3.2, significant research experience, advanced course work in the life sciences/chemistry, and excellent letters of reference.
Deadlines and Application Review Cycle:
The Next Priority Application Review Deadline –January 6, 2024
All qualified students, regardless of race, ethnicity, religion, sex, or gender, are given careful consideration.

Applications received after

the next review deadline

will only be reviewed and considered for admission until available spots have been filled for the program.

For more information and links to our basic science programs, visit the School of Graduate Studies homepage.

The LSU Health Sciences Center at New Orleans utilizes the GradCAS Centralized Application Service (GradCAS). Applicants to all of our programs will apply online through this system. You can find our programs by searching for "LSUHSC" on the GradCAS website.

To learn more about the application experience, visit the GradCAS Applicant Help Center.
Having trouble accessing the application? The preferred browsers are Google Chrome or Firefox.

Application Checklist
Information about Tuition and Fees can be found here: http://www.lsuhsc.edu/tuition/

Individuals who are interested in a post-baccalaureate program in the biomedical sciences may find out about the PREP program here: https://www.medschool.lsuhsc.edu/prep/