MD/PhD Outreach 
Volunteer Work
Science Partnership (Dr. Fern Tsien, Genetics)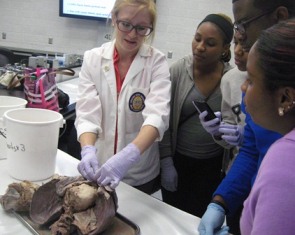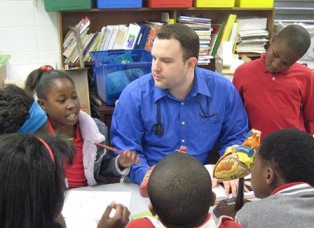 Throughout the school year
Teach 4th grade science class at several elementary schools in the New Orleans area. You can sign up for the days and times that are convenient for you. Times are usually 1pm and 3pm on Thursdays, but can change. Lecture/Powerpoint presentations are already done; you just have to present them. Dr. Venuti, or someone else will help you out the first time, or you can just team up with another student. Dr. Venuti has set up a doodle site for signing up for volunteering. Contact her for information.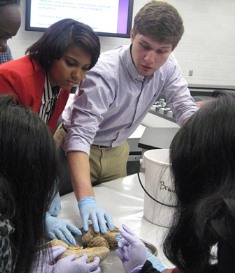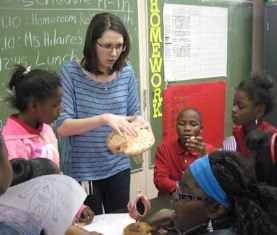 At the end of the school year, there is a Field Day at LSUHSC. Different labs present small experiments to students. Volunteers are also needed to bring the students around campus.
Sally Ride Science Festival (Dr. Beth Wee, Tulane University)
Usually in March, will have to check date every year.
Science at Tulane for middle school girls across Louisiana interested in science. We can help with booths and workshops throughout the day affair.
Upward Bound (Dr. Thomas Hebert, Tulane University)
Departmental Seminars
Habitat for Humanity   http://www.habitat-nola.org/volunteer/index.php
Louisiana Volunteers in Action (LAVA)
LAVA works to recruit, credential, train, manage, and deploy volunteers (medical and non-medical) to assist during emergencies and day to day activities by providing additional staff to meet health/medical surge needs.
Volunteers of America http://www.voagno.org/
New Orleans Outreach http://www.nooutreach.org/
Big Brother/Big Sister  http://www.bbbs.org/site/c.cnJzGONtFmG/b.4915943/k.EF45/Home_Page.htm
Clinical Work
LSUHSC Student Run Homeless Clinics (Sarah Kleinfeld, Secretary)
Must apply and be accepted for a position in the clinics. Applications should be out at the beginning of the school year.
You can probably contact for a single volunteer day.
Two clinics, Ozanam Inn and New Orleans Mission
Ozanam Inn clinic days are Saturdays from 12pm-4pm and they typically treat men
New Orleans Missions clinic days are Wednesdays from 10am-12pm and they treat women
St. Anna's Medical Mission (Volunteer through Homeless Clinics)
Every day, St. Anna's Episcopal Church sends an RV through areas of New Orleans and provides necessary basic medical care for the inhabitants of those communities
Volunteer time is 2-4 hours
Grand Rounds
Internal Medicine - Fridays, 12pm in Lecture Hall A
Neurology - Thursdays, 1pm at 1542 Tulane Ave in Room 728, contact Hames Breazeale
OB/GYN - Fridays, 3pm at 1542 Tulane Ave in Room 524,
Dr. Foundas Brain and Behavior Programs (James Breazeale) - Children's Hospital
Dr. Foundas Memory Disorder Clinic (Jessica Shields, MD/PhD Student) - Clinic is one day a week
Multiple Sclerosis (Dr. Amparo Gutierrez)